Red Alert for Galapagos
All around the world, the nature that we love is disappearing before our eyes. From British back gardens to Equatorial forests, a new 'silent spring' is claiming victims at a quickening pace. Global wildlife populations have plummeted 69% since 1970.
But there is hope. In Galapagos, donations from people like you are making a real difference, bringing endangered species back from the threat of extinction.
You've probably noticed the decline in wildlife numbers during your own lifetime. In your garden, your local park, or perhaps the countryside around you. And you're not alone.
Claudio Cruz owns a farm on Floreana, one of the Galapagos Islands that has been most ravaged by human activity.
"As children we used to ride down this road, which was a dirt track back then, on a donkey, and have competitions to spot the most little vermilion flycatchers on the way. I might see 20, my brother or whoever was with me, perhaps 21. I have nice memories of watching vermilions hunting up and down."
Sadly, this beautiful red bird is now extinct on Floreana. It is also close to extinction on Santa Cruz island, and is under threat on Isabela. The main reason for this rapid decline? Invasive species, introduced to the Archipelago by humans.
By donating to our Red Alert appeal you will be supporting work to remove invasive species, restore habitat and allow the little vermilion flycatcher to recover.
On Santa Cruz, our partners at the Charles Darwin Foundation (CDF) have already made great progress in their efforts to reduce the impact of the invasive avian vampire fly (Philornis downsi), which kills chicks in the nest. They have also begun the painstaking work to remove invasive hill raspberry plants (Rubus niveus), which create dense, spiny thickets that stop birds from foraging for insects.
On Floreana, we are supporting a hugely ambitious multi-partner project to remove invasive predators such as rats, and reintroduce 12 species which have already gone extinct on this island, including the little vermilion flycatcher. Each one of these 12 species has a vital role to play in the restoration of the island's ecosystem.
Floreana in numbers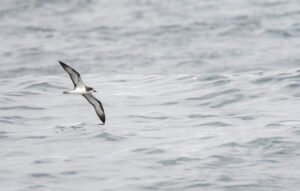 Critically Endangered species on Floreana
species are locally extinct on Floreana
of all recorded extinctions have occurred on islands
But there are other reasons, too, why we should care about saving wildlife and birds like the little vermilion flycatcher. Our great friend, the visionary conservationist and GCT Ambassador Godfrey Merlen, who sadly passed away earlier this year, put it beautifully:
"It is not just the maintenance of an endemic species, a part of the unique biodiversity of Galapagos. It is a matter of the heart, the inspiration of life to highland farmers, to all those who take the time to visit the mists pervading the forest of Scalesia daisy trees, a magical place, very far from the madding world, yet saving our minds and souls."
Please donate whatever you can to help give species like the little vermilion flycatcher a fighting chance.
PS. Earlier this year, the CDF land bird conservation team in Galapagos reported the most successful nesting season for little vermilion flycatchers on Santa Cruz since the programme began.  Your support can and will make a real difference. 
Donate now
We are aiming to raise £30,000 from this appeal, with 100% of the proceeds going directly to conservation of the landbirds of Galapagos. If we exceed this amount, funds will be directed to wherever the need is greatest. The first £10,000 will be match funded, doubling your donation!
© Gammon Koval
Saving the Little Vermilion Flycatcher
Whilst a favourite amongst locals and visitors alike, this brilliantly coloured songbird is declining at an alarming rate.
This project is working to save the little vermilion flycatcher, one of the most charismatic and colourful birds in Galapagos, from the very real threat of extinction on Santa Cruz island.
Find out more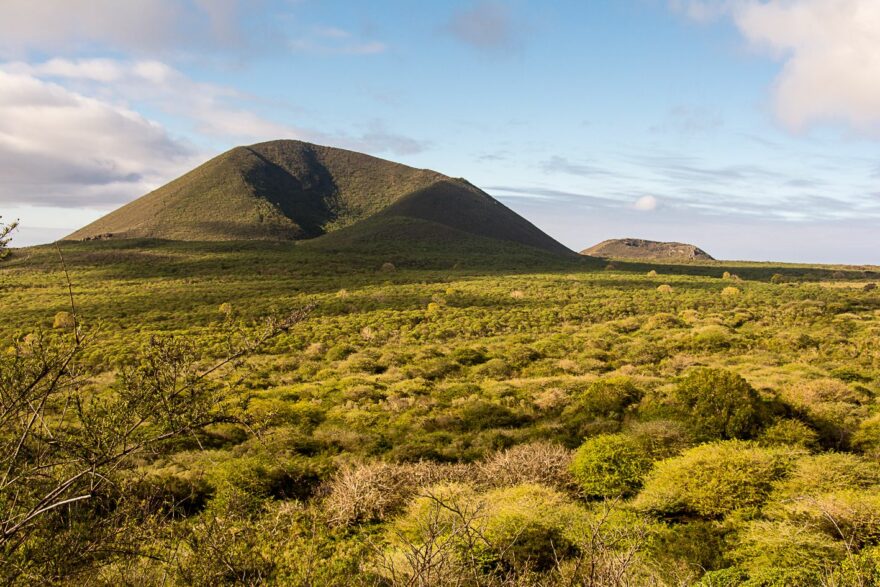 © Just Janza
Restoring Floreana
12 species are locally extinct on the island of Floreana, including the eponymous Floreana mockingbird.
Once home to some of the most iconic wildlife in Galapagos, Floreana has been devastated by invasive species. We are supporting a hugely ambitious project to restore the island to its former glory.